Mobile gaming has conquered the world, and while the hardcore gamer won't give up his gaming battlestation or favorite console, there's no doubt that playing games is one of the main things people do on their phones today.
But don't you sometimes miss those days when things were simpler and all we had were GameBoys?
You saying yes?
Then you're bound to get this phone accessory for Christmas – whether for yourself or for the retro gamer in your life.
The Hyperkin SmartBoy smartphone accessory allows you to turn your phone into a GameBoy without any effort at all.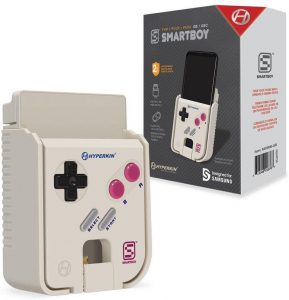 All you need to do is stick your phone into the slot, dust off your GameBoy and GameBoy color game cartridges, put slot them into the port (NTSC/PAL GB and GBC), and you can play to your heart's content like you did back in the day.
As much as touchscreen tech is fun and convenient, you have to admit that there is more satisfaction in mashing real buttons. When you turn your phone into a GameBoy using Hyperkin's brilliant gadget, you get those buttons – and the satisfaction that comes with them.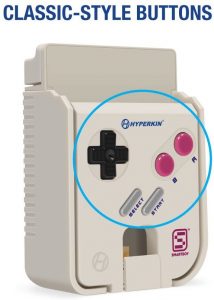 Another cool thing about the accessory is that you don't need to worry about additional batteries. All you need is your phone. Of course, that means you really ought not to forget your powerbank when you go out. Else, you'll be scrambling for a charging port during the day.
Too good to be true?
Unfortunately, yes. The device is only compatible with Android phones. (Sucks for us, iPhone users!)
It's designed specifically for the Samsung S8 series, but is also compatible with the following phones:
Asus ZenFone 2

Asus ZenFone 3

Gionee Marathon M5

Google Pixel

Huawei Honor 8

Huawei Nexus 6P

Huawei Nova

Huawei P9 Plus

LeEco Le 2

LeEco Le 2 Pro

Lenovo Zuk Edge

Lenovo Zuk Z1

LG G5
Get it for $36.80 (at 26% off) on Amazon.
(Check out iPhone cases)