How much time do you spend typing away on your keyboard? Whatever your job, chances are that you spend a fair amount of time at the computer. If so, you know very well that the keyboard is an integral part of comfort, and thus, productivity. And even if we're not talking about work and productivity, a good keyboard is always welcome.
But why settle for good when you can have awesome?
That's exactly what this Vintage Typewriter USB Keyboard is.
It may be the perfect fit for your gaming needs, but it sure will make you happy every time you look at it. Even better, when you clack away at the old school keys.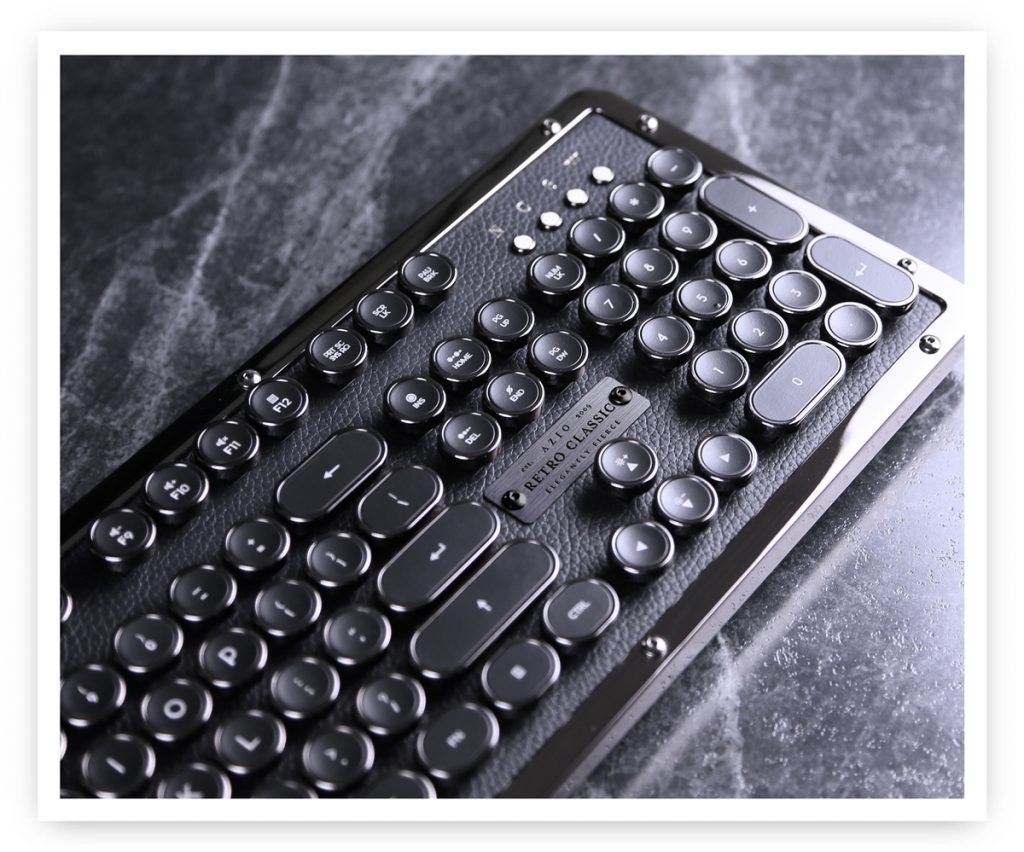 Made by AZIO, the Vintage Typewriter USB Keyboard comes in four different styles:
ONYX black leather with black chromed frame 
POSH white leather with copper matte frame
ARTISAN black leather with copper matte frame
ELWOOD walnut wood with gunmetal matte frame
Charm. Culture. Classic.
Vintage-looking it may be, the keyboard is compatible with practically any computer that has a USB connector.
More than aesthetics, what we love about this keyboard is that it's got mechanical keys – just like typewriters back in the day. As much as we love Apple's Butterfly keys, there's just something about typewriter keys that makes one feel better.
If you're worried about modern features, there's no need – each key has an LED in the middle so that you can see even when the lights are off.
It'll set you back a pretty penny at $189, but we dare say it's worth it. Get the Vintage Typewriter USB keyboard here.