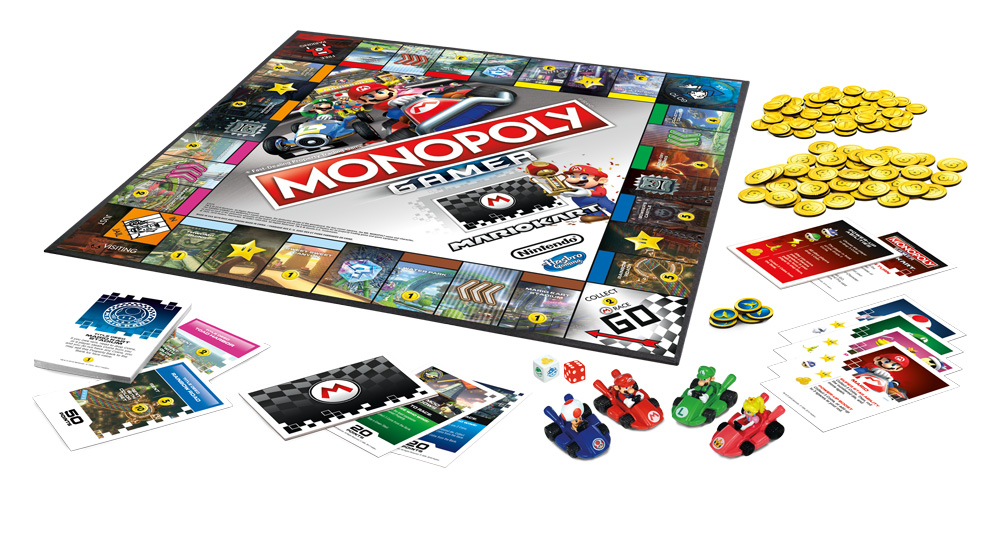 It is a truth universally acknowledged that Monopoly has broken up more relationships – romantic, platonic, and familial – than any other game in the world. One could argue, however, that Mario Kart has had its share of this as well.
And when you put the two together, well, it's going to be a riot.
We don't know what the folks at Hasbro and Nintendo were on when they thought about this collaboration (oh what, we do have an idea), but they've surely struck gold.
The special edition Monopoly Gamer: Mario Kart has Mario, Princess Peach, Luigi, or Toad tokens. To make things more interesting, each token has its own unique abilities. Can you imagine the fight over who gets which token? Competition will be fierce even before the game begins.
The Mario Kart Monopoly adds a couple more dimensions to the game with the Power-Up die, which gives you the power to drop bananas, toss shells, pick up coins, and boost your character's Ability. Just like the video game.
And to pick up the pace (Monopoly does tend to drag on, as you very well know), you can trigger races when you pass GO.
You go-to Monopoly board will likely be taking a vacation for a while once you get your hands on the Mario Kart Monopoly board.
The package contains:
Gameboard
4 Character Tokens
4 Character Cards
4 Reminder Cards
8 Grand Prix Cards
16 Title Deed Cards
5 Banana Tokens
1 Numbered Die
1 Power-Up Die
90 Coins
Game Guide
The game is now available at GameStop for $29.99 and some retail stores. Widespread release will be in June.
You may also want to read "Get Your Game On With the Game Boy Alarm Clock"