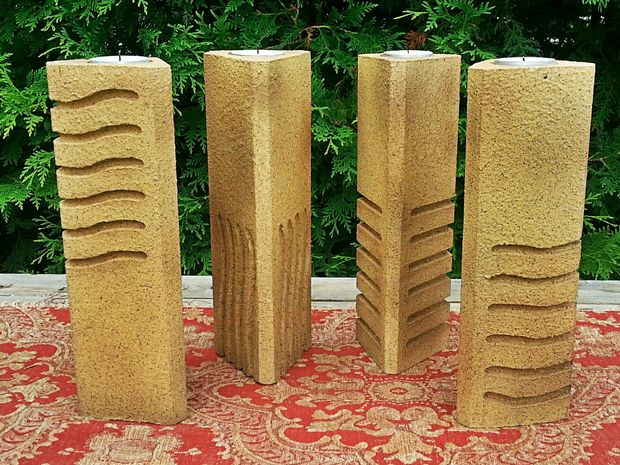 Luc Besson has had his fair share of great movies, but I'd be lying if I don't say that The Fifth Element is (perhaps arguably) the best of the best. From the concept to the actors to everything, really – the movie is one heck of a ride.
Then there are the iconic stone pillars which play a vital role in the plot. Who wouldn't want to have those pillars in one's garden? I know I would, except that they probably do not exist and having them commissioned is out of the question cost wise.
But perhaps we have to settle for The Fifth Element stones pillar candle holders, although settling is not quite the appropriate word as these candle holders are out of this world.
The candle holders are made of four tan bricks, which have grooves representing the four elements: earth, air, fire, and water. Grooves that fans of the movie will certainly recognize.
As far as candle holders go, this set is the best one you can have at home. They are functional and they kick geek butt.
The sad thing is that you can't buy them anywhere.
The good thing is that you can draw on your DIY skills to create your own set.
antagonizer, the brilliant creator of these candle holders tells you how to make the pillars on Instructables.
The candle holders are made of wood, so you'll need a bit of woodwork knowledge and tools. You'll also need stone paint, and your candle holders will initially look like this.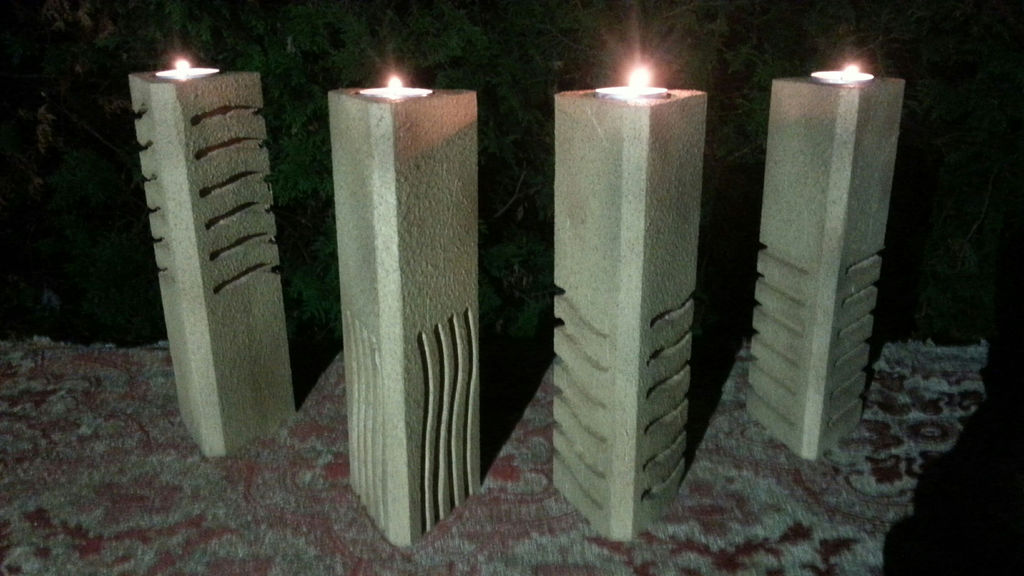 With some more work here and there, you'll get the final product which – I'm sure – will end up at a show off special place in your home.