There's this saying that Monopoly has broken up more relationships more than any other game in the world. How accurate that is, we don't really know, but we do know one thing: we've had our fair share of "disputes" because of the game.
As boring as it can get – you know how long a game can last – we can't deny Monopoly is still one of the best board games ever. But if it's getting old for you, here's some refreshing news: Deadpool Monopoly.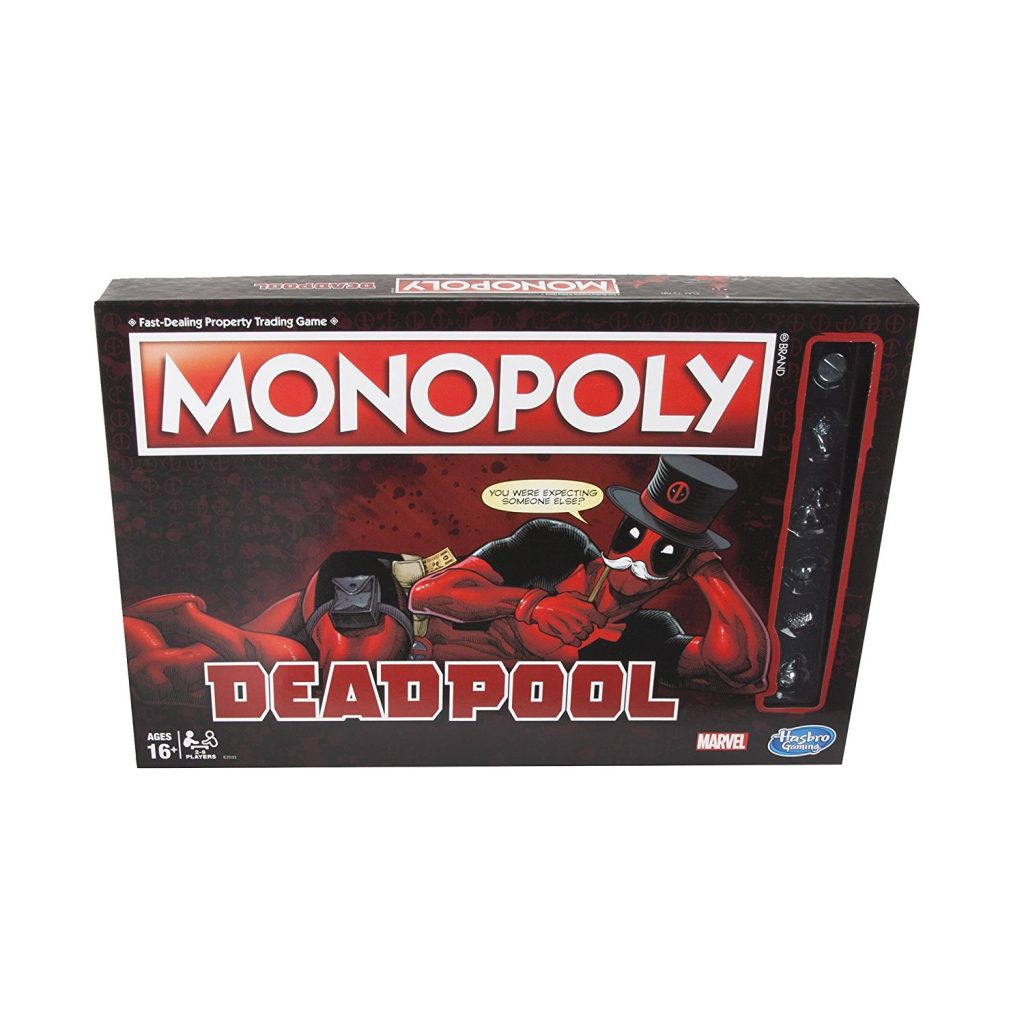 It can't get more refreshing than that, does it?
Deadpool Monopoly is only one of the many versions of the classic board games, but Deadpool has an appeal that is difficult to match.
While the Marvel character is not exactly child-friendly, the Monopoly: Deadpool Edition is recommended for ages 16 and up. Still doable for many families, yes?
What exactly do you get from this version?
Deadpool meets the Monopoly game – like peanut butter and fried trout, it's a perfect match! In the Monopoly: Deadpool Edition game players build their own team of Mercs for money as they purchase the contracts of the world's best mercenaries. Some are Deadpool's allies, some are Deadpool's from alternate universes, and one is just Deadpool in a maid outfit. Other players have to pay a fee when they land on Mercs.

Get ready to wheel and deal, buy vehicles like a chimichanga truck, and steal friends' stuff with the Cheap Shot and Low Blow spaces.
Instead of the usual tokens, you have the Deadpool logo, an "okay" hand, a Deadpool bomb, a unicorn, a taco, and a chef's hat.
You also get un-boring cards: Contract, Pouches, and Dumb Luck cards.
And to win, players need to hire as many mercenaries as they can and buy as many Sweet Rides. Forget hotels and properties, yeah?
Get your Deadpool Monopoly Set on Amazon for $19.99.